The rise of global transaction banking
Global transaction banking is often referred to as the "plumbing" of international business. The steady process that includes cash management and trade finance that keeps the cogs of international business turning. Because of this, as an industry it has typically commanded less attention than its investment banking peers.
That all changed in 2008, when corporations across the world had a watershed moment of realisation. It became all too apparent that selecting the right banking partner could have serious implication on the future fortunes of their business.
Today transaction banking sits firmly on boardroom agendas across the globe, with 'c-suite' executives taking an increasingly considered and relationship-centric approach to selecting their banking partners.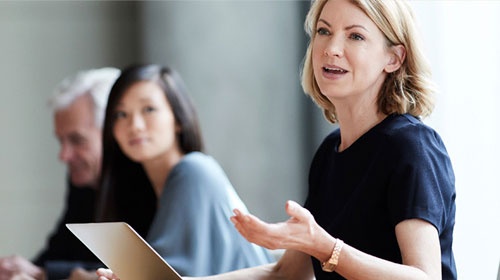 Within this context, it's not surprising that those banks which have invested heavily in transaction banking capabilities, and vastly expanded their global presence, over the last decade have seen some of the biggest inflows.
For example, MUFG has been expanding internationally since the darkest depths of the financial crisis; at the height of the crash, it acquired a more than 20% stake in Morgan Stanley in October 2008. Since then the group has been expanding its reach throughout the globe, making Thailand's Bank of Ayudhya(Krungsri) a subsidiary in December 2013 and acquiring a 20% stake in Vietnam's VietinBank in May 2013. More recently it acquired a 20% stake in the Philippines' Security Bank in April 2016.
In an ever globalised business landscape, multinationals must ensure that their banking partners also operate in the markets that present the strongest strategic opportunities. The need to be consistent with the current economic environment and, perhaps most importantly, align with their global business objectives.
Over the past few years, the eastward shift in global economic power has reignited interest in commercial relationships in Asia, and more specifically with China. This trend is supported by figures from McKinsey which suggest Asia is the world's largest transaction banking market, representing over half of the global market, with total revenues in the region predicted to reach $578 billion by 2017.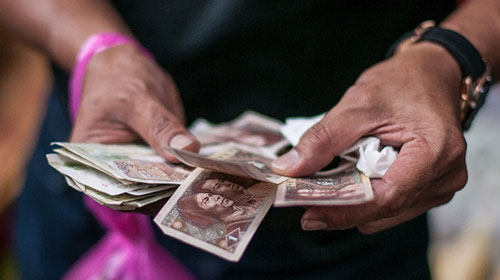 With increasingly large sums of Chinese capital bound for Europe and the US - and vice versa - there has been a growing demand for renminbi-denominated (RMB) services across the globe. This trend was recognised by the IMF, when it selected RMB as the fifth major currency of Special Drawing Rights (SDR) in October this year. MUFG's response was to set up an RMB Internationalization Business Promotion Office in Shanghai in May this year.
For many businesses around the world, MUFG acts as a gateway to global RMB - with the bank seen as one of the major foreign banks in the Chinese and offshore market and a key source of market information and analysis. Given global investment and trans-national trade is expected to continue to proliferate, at least for the foreseeable future, transaction banking will need to play a crucial role.
Not only is transaction banking growing in importance, but 2016 has seen some of the most significant innovations and developments within the financial sector. This year we've witnessed banking innovation groups explore the use of blockchain - the distributed ledger technology behind bitcoin - to power real-time cross border payments and we may potentially see in-market use as early as next year. Although the true potential of blockchain is unlikely to be unlocked until a few years down the line.
As with all new technology, it can also present a considerable challenge to the existing status quo; both to established financial players and to global corporations themselves. It is for this reason that MUFG established a Digital Innovation Division and accelarator programme which is tasked with overseeing the adoption of new fintech development and application across its international banking business.
In the face of disruptive technology and challenger brands, established corporations across the globe are clamouring for digitisation; to increase speed and efficiency, reduce costs and mitigate risk throughout the entire business chain. As key business partners, it will be global financial services firms that will play a pivotal role in ensuring that these global brands protect their operations.
2016.11.28
Banking beyond borders