Fintech, millennials and the digital revolution
The digital revolution is upon us, and it's here to stay. From big data, blockchain and mobile payments to robotics and artificial intelligence, new disruptive brands are threatening to change the game. But how should established players respond?
In the years ahead, technological developments will hold the key to potential major business upsets and fintech could very well be a formidable threat to the existing status quo. Against this backdrop, financial services firms must innovate to keep up or risk being left behind - or worse forgotten entirely.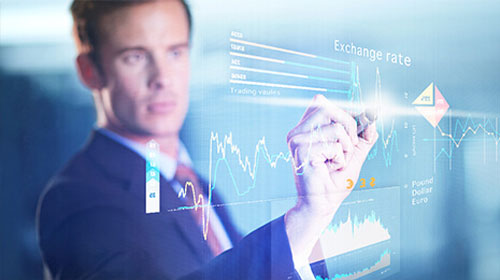 Across the spectrum we are seeing new business models emerge and new services created to capitalise on innovative technology designed to make financial services quicker, easier and cheaper. Since 2010, more than $50 billion has been invested in almost 2,500 companies according to Accenture, with the U.S, Europe, and Asia-Pacific leading the way in fundraising and investment.
But despite the sector's exponential growth, we are already starting to witness a maturing of some specific technologies within the space, with some clear leaders emerging from the pack. However in such a fiercely competitive environment, the true test for these new businesses will be the battle for survival, leadership and dominance.
Therefore it's important for established institutions to view fintech through the wider innovation context, rather than through tunnel vision. For example while technologies like smart devices, A.I. or robotics have been the driving force behind the internet of things (IoT) but they can also be central to the evolution of financial services. By taking a broader perspective, firms can open new ways to engage with 'digital natives', and institutions themselves can co-opt technology to deliver novel services or products to meet the needs of today's customers.
As Japan's foremost bank and a global financial leader, MUFG has been at the cutting edge of innovation for many years. In fact, the group's latest medium-term business plan, launched in 2015, placed evolution, innovation and modernization at the core of its goal to generate long-term, sustainable growth. A key component of this approach is a technology strategy that embraces open innovation.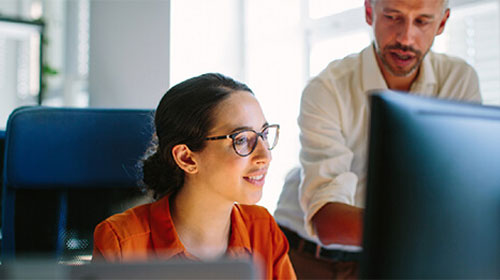 This way of thinking has led to the creation of a dedicated Digital Innovation Division, launched in May 2015, tasked with spearheading, overseeing and driving innovation across the group. In turn, this led to the creation of the MUFG Innovation Lab set up in Tokyo during January last year - which is expected to be an incubator for open innovation with external partners. Similarly, the group has also established R&D teams in key markets such as Silicon Valley and Singapore as a means to gather valuable seeds of insight from these technology and innovation hotspots.
On a more direct level, the group has held events designed to engage and resonate with the start-up community, such as the FinTech Challenge 2015, a "Bring your own Bank" hackathon in 2016 and the MUFG Digital Accelerator programme in 2016. All of these initiatives are designed to provide opportunities for individuals and groups to develop and advance their ideas.
Alongside these programmes, MUFG's venture capital arm has also been actively investing in promising start-ups, such as Finatext, a mobile content development firm that has created an array of new smartphone applications in areas such as robo-advice and mobile banking. In the consumer space, MUFG has also been looking at new ways to engage with today's generation. In branches the bank has been trialing NAO, a new multilingual humanoid robot that can interact with customers and for mobile it has rolled out new Smart Account App with an integrated AI 'virtual agent' allowing customers to ask questions and open accounts without the need to visit a branch.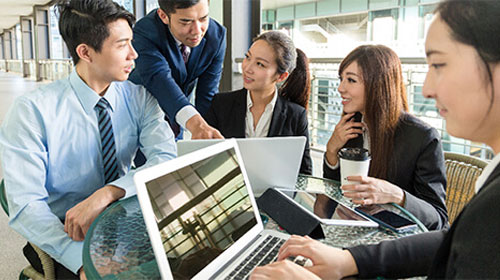 MUFG's focus on fintech is also part of a national effort in Japan to grow its financial technology sector, an effort backed by the country's Financial Services Authority. Last year, the regulator removed restrictions limiting the amount banks can invest in 'non-financial' technology companies and is exploring further changes that could make it easier for fintech companies themselves to offer regulated financial services in the country. However, Japan's fintech journey is still in its nascent stages. In 2014, Japanese fintech investments accounted for only 0.4% of the global total, and while that figure doubled in 2015 - it still only stands at $141.73 million, a figure that pales in comparison to the $18.9 billion invested globally.
The financial gatekeepers in Japan are gradually opening doors that will allow the country's fintech community to flourish. But it's a slow process. In the meantime, the role of financial institutions in identifying, nurturing and developing Japan's budding fintech companies becomes ever more important.
- Accenture: Fintech and the evolving landscape: landing points for the industry
- Accenture: Fintech Japan market report
- Tech In Asia, April 2016
2017.1.30
The power of Fintech