MUFG Way serves as the basic policy in conducting our business activities, and provides guidelines for all group activities.
MUFG Way also is the foundation for management decisions, including the formulation of management strategies and management plans, and serves as the core value for all employees.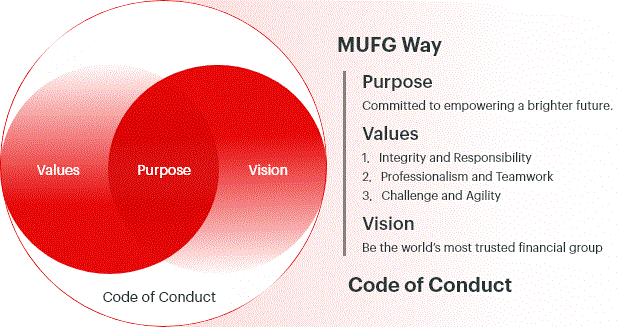 Committed to empowering a brighter future.
Integrity and Responsibility

Professionalism and Teamwork

Challenge Ourselves to Grow

– Be the world's most trusted financial group –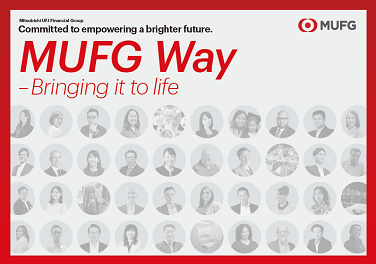 Here, we cover 35 different stories from colleagues from all over the world about empowering a brighter future.