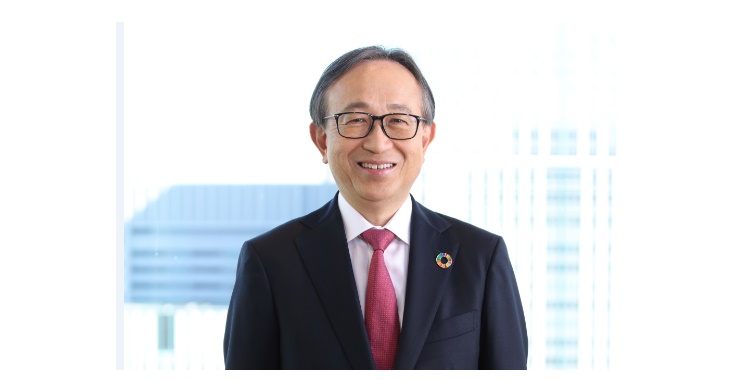 Message from Management
It was my honor to assume the position of Group CEO in April 2019. On behalf of the MUFG Group, I would like to express my profound gratitude for your support.
Thanks to my predecessor Nobuyuki Hirano's outstanding leadership, we at MUFG have made remarkable progress. MUFG strengthened Group governance, including the transition to a company-with-three-committees structure, and accelerated globalization efforts through such measures as reinforcing its commercial banking platform in Asia. At the same time, MUFG advanced a shift toward group-integrated business and digitalization under the "MUFG Re-Imagining Strategy," its forward-thinking reform plan.
Now, as we reform and re-imagine our business model through integrated group management, the direction of this effort will not change. My role is to provide strong leadership and speed reforms and execute strategy. I approach these tasks with an unwavering resolve.
My personal philosophy is to proactively take on difficulties. I will do my best to lead the way as MUFG strives to adapt to a difficult operating environment and works toward growth. With a fresh outlook and fresh ideas, we will strive to meet the expectations of our customers, shareholders and other stakeholders.
As we go forward, I ask for your continued confidence and support.
April 2019
Kanetsugu Mike
Member of the Board of Directors, President & Group CEO
Related Information