Work Style Reform Initiatives
MUFG companies are promoting "work style reform". Based on the opinions of employees gathered through town hall meetings and working groups, we are striving to reform the structural elements of work style such as existing procedures and customs that we found difficult to change before now. Moreover, through realizing flexible working styles such as morning work, flextime, staggered work hours, working from home and so on, we are implementing initiatives aimed at suppressing long work hours while boosting productivity.
Introduction of "Workation"
Since fiscal 2019, MUFG Bank has been introducing "workation(note)" as an option for supporting flexible work styles for employees.
Through working in out-of-the-ordinary office environments, such as "workation offices" established in resort areas, we propose a new style of work whereby employees can flexibly do their jobs while taking vacations with their families and so on, with the aims of boosting productivity and creativity and enhancing motivation.
Workation: a coined word made by combining the words "work" and "vacation", this refers to doing work in out-of-the-ordinary locations, such as domestic or overseas resort areas.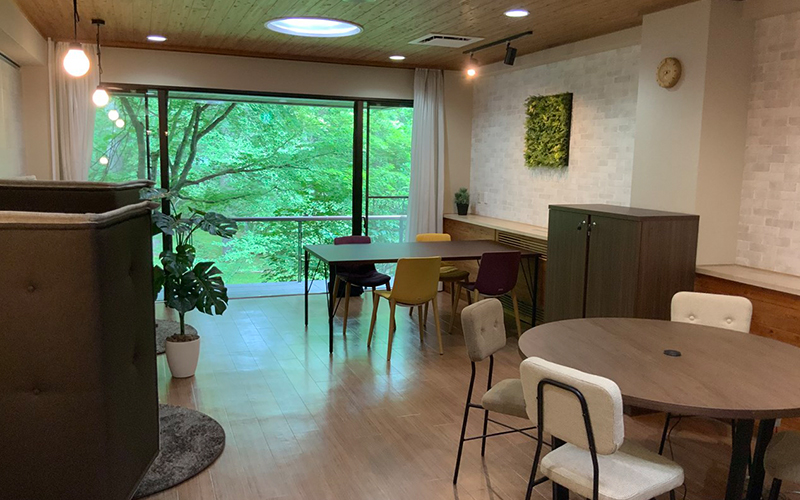 Karuizawa Workation Office
Employee Health Promotion
MUFG companies have occupational physicians and counselors for managing the health of employees through offering follow-up health checkups based on the results of routine medical exams, conducting consultations with employees about issues of overwork and so on. The companies also work with doctors and counselors in ensuring the mental health of employees. Stress checks and so on are also implemented as part of the effort to preserve the mental and physical wellbeing of employees.
MUFG companies recognize respect for basic human rights as an important management theme, and have established the MUFG Group Code of Conduct and compliance manuals.
Each company has a consulting service for responding to issues of sexual harassment, power harassment and so on and promoting awareness of human rights via various means including interviews, telephone, and email. In doing so, companies strive to create workplaces that are cheerful and easy to work in.