Fintech, blockchain and digital currencies
Oil prices. Brexit. Trumpnomics. Politically and economically, 2016 will be remembered for many things. For the financial services sector, however, we may well characterize 2016 as the year of 'fintech'...
While once the preserve of nimble Silicon Valley startups, fintech is now in the mainstream. A huge industry in its own right, fintech is paving the way for mass scale disruption across the financial spectrum and may be the greatest threat to the status quo.
Leading companies such as Uber, Netflix, Skype and AirBnB have led the charge. Now the tech giants, household names such as Apple and Google, have begun their own skirmishes into financial territory, forcing incumbent financial organizations to sit up and take notice. Huge innovations in payments, money transfer, wealth management, and mobile banking are just the beginning.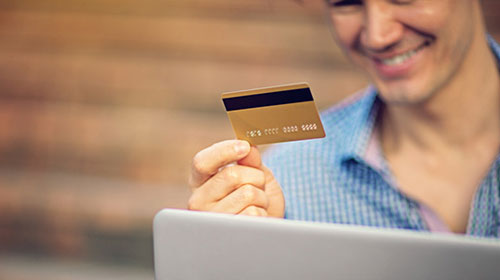 Over two years ago, back in 2014, MUFG recognized this growing trend and sought to capitalize on the swelling momentum by establishing an Innovation Center tasked with identifying uses and applications for leveraging new technology. In July 2015 it created a Digital Innovation Division, which has regularly hosted a start-up accelerator program 'MUFG Digital Accelerator' to facilitate entrepreneurial innovation and to develop new fintech products and services.
Advancements in artificial intelligence and robotics are already signposting a future that may lie ahead for financial services in years to come.
Visitors to Tokyo's Narita Airport have already had a glimpse of the robot revolution through NAO, a new multilingual humanoid robot unveiled in 2015 by MUFG. Standing at 58-centimeters NAO is the first robot bank teller, able to read emotions and speak 19 languages potentially (currently English/Chinese/Japanese) to help travellers with currency exchange, money transfer and other banking questions.
Being part of the incubation process for the technology of the future is a must for any institution worth its innovative salt. For now, we need look no further than the excitement around the distributed ledger technology known as 'blockchain' - the technology underpinning Bitcoin - to see how financial institutions are racing to adapt, evolve and embrace fintech.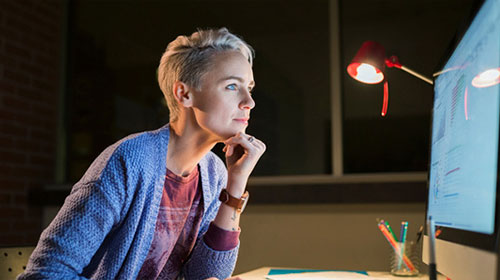 The hype surrounding blockchain is focused on the technology's ability to store complex transaction data across an intricate and shared network, making it incredibly difficult - if not near impossible - to falsify. Against the backdrop of a low interest rate environment and increasing scrutiny, regulation and competition, banks and financial organisations across the world are looking for new way to cut costs and improve efficiency. Blockchain technology has the potential to radically increase the speed, effectiveness and scope of core banking functions, in the process breaking down barriers, to making transaction instantaneous and global. Soon banking beyond borders could be within reach.
Back-office functions may only be the start. Banks are examining the macro-economic and consumer-facing potential of blockchain, and the possibilities to create a viable digital currency. In the near future we could see the first bank issued digital cryptocurrency enter the market - ushering in a new era of virtual currencies.
MUFG, as member of global blockchain consortium R3, is heavily involved in the development and progression of blockchain technology, as an investor and strategic partner with San Francisco-based Coinbase - the world's most popular way to buy and sell Bitcoin.
In fact the group is now even actively exploring other potential uses including a project known as the 'MUFG Coin'; where blockchain technology could be applied for a variety of everyday financial needs, such as withdrawals and deposits to transactions and payments. Potentially this coin could have large-scale commercial potential, as well serving small-scale retail bank customers. Other than MUFG Coin, MUFG is testing another untitled digital currency rewards for employees who reduce their overtime hours and practice a healthy lifestyle, which resonates strongly to the work style reform of Abenomics.
The group is also conducting a new digital currency trial through one of its subsidiaries, Kabu.com Securities Co, where employees will be awarded a blockchain-based currency called 'OOIRI' in recognition of good health as a new way to incentivize health and active lifestyles.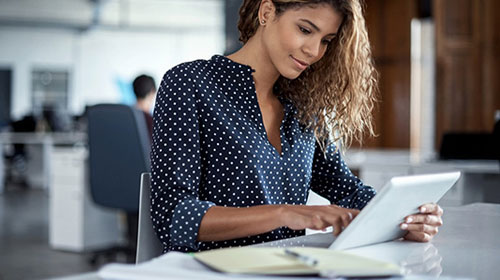 As we enter 2017, the blockchain train is gathering steam. We are likely to see enormous investment into the exploration, development and testing of blockchain technology. If 2017 is to be year that the conversation takes a turn from theory and potential, to reality and application, there will, no doubt, be benefits for all. But it will be those who have made the investment, taken the time to test the potential who may be grasping the greatest competitive advantage in banking for decades.
The time for change is now. Technological progress has been moving at an astronomical speed, and the threat and opportunity of fintech is too great to ignore. Many financial institutions remain glued to traditional models, but MUFG has a long legacy in banking innovation, right now it is at the forefront of change, pushing boundaries and exploring the frontiers of what is truly possible in technology.
Successful innovation will define the winners; the losers will be remembered as the disrupted, or maybe not remembered at all. We may not yet know how the financial services industry will evolve over the years ahead, but at MUFG there's a collective commitment to ensure the group remains a champion of fintech.
2016.12.25
Bank to the Future